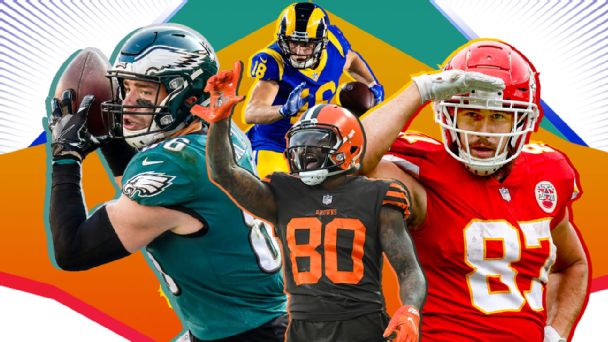 The theme of Week 5 was, "I can't believe I didn't start ____". The Texas were a fantasy unit with two players combining for over 100 points. Aaron Jones owns the city of Dallas and The Pats are still really good. All of that is behind us. Lets look forward to another week of beautiful football.
UK Game of the week: Panthers vs. Bucs
I misspoke last week when I thought that we would wake up with football. This week is the time for that though, 9 am here we go. I love me some CMC, but they don't have the range to compete with a very competitive Bucs defense.
Prediction: Bucs defense leads them to a big win
TANK BOWL ALERT!!!!! Redskins vs. Dolphins
Here it is folks. Both teams are god awful. One of them has to leave with a win….or a 0-0 tie. I want to bet against the Redskins, I really do, but there's just no way. There are no winners, only trash.
TANK BOWL CHAMPION? Not the viewers, but the Redskins win the game.
Saints vs. Jags
This is a classic battle of a high powered offense (Saints) and a Crushing defense (Jags). That is not to take away from Minshew Mania, but you can't forget about what Josh Allen is doing on the edge. Teddy Bridgewater, Michael Thomas, and Alvin Kamara look like they'll be too much for them to handle.
Prediction: The Saints keep marching as the team that was counted out
Bengals vs. Ravens
I don't need a summary. I all I need to say is, put in every Ravens player you have on your fantasy team.
Prediction: Ravens steam roll the Bengals
Seahawks vs. Browns
I want to say the Browns will upset the Hawks, I just can't. They have too many issues. I really hope I'm wrong about this one.
Prediction: Seahawks crush the Browns. James falls deeper into misery
Eagles vs. Vikings
The eagles defense is pretty good, but Kirk Cousins is really bad. This has been an awesome NFC match up in recent years, but Carson hasn't seemed the same. Like I said, I have no faith in Kirk
Prediction: Eagles win
GAME OF THE WEEK: Texans vs. Chiefs
This has all the pieces to be an offensive shoot out. Pat has been flat recently and is set for a big bounce back game. Deshaun Watson is coming off a huge performance. I think the Texans defense is the deciding factor.
Prediction: Texans win by a couple scores
Falcons vs. Cards
Battle of the Bad Birds. Under performing Falcons battling an underwhelming coach (Looking at you Kliff bar). I really think the young Cardinals have a chance to really show what they're made of.
Prediction: Cards win.
49ers vs. Rams
This game is a statement game. Not for the 49ers. The Rams need this win. Right now, they might be in the toughest division in football this year. The 49ers defense is a beast. Their offense… ehhhhh.
Prediction: 49ers pull off a huge divisional win.
Titans vs. Broncos
Titans are inconsistent, the Broncos suck.
Prediction: Titans win. Mariota is still boring.
Cowboys vs. Jets
Man we are really scraping the bottom of the barrel for these games.
Prediction: The Cowboys win and we hear " We Dem Boys" until they play the eagles next week.
Steelers vs. Chargers
This is another game that has been awesome in recent years. It is also another game that I think will fall flat. The chargers will bounce back.
Prediction: Chargers offense outweighs the Steelers defense
MONDAY NIGHT: Packers vs. Lions
This game was close to being my game of the week. The Lions are a fun team to watch this year. The Packers defense is legit good. This will be another classic Monday night battle.
Prediction: Packers get a big win